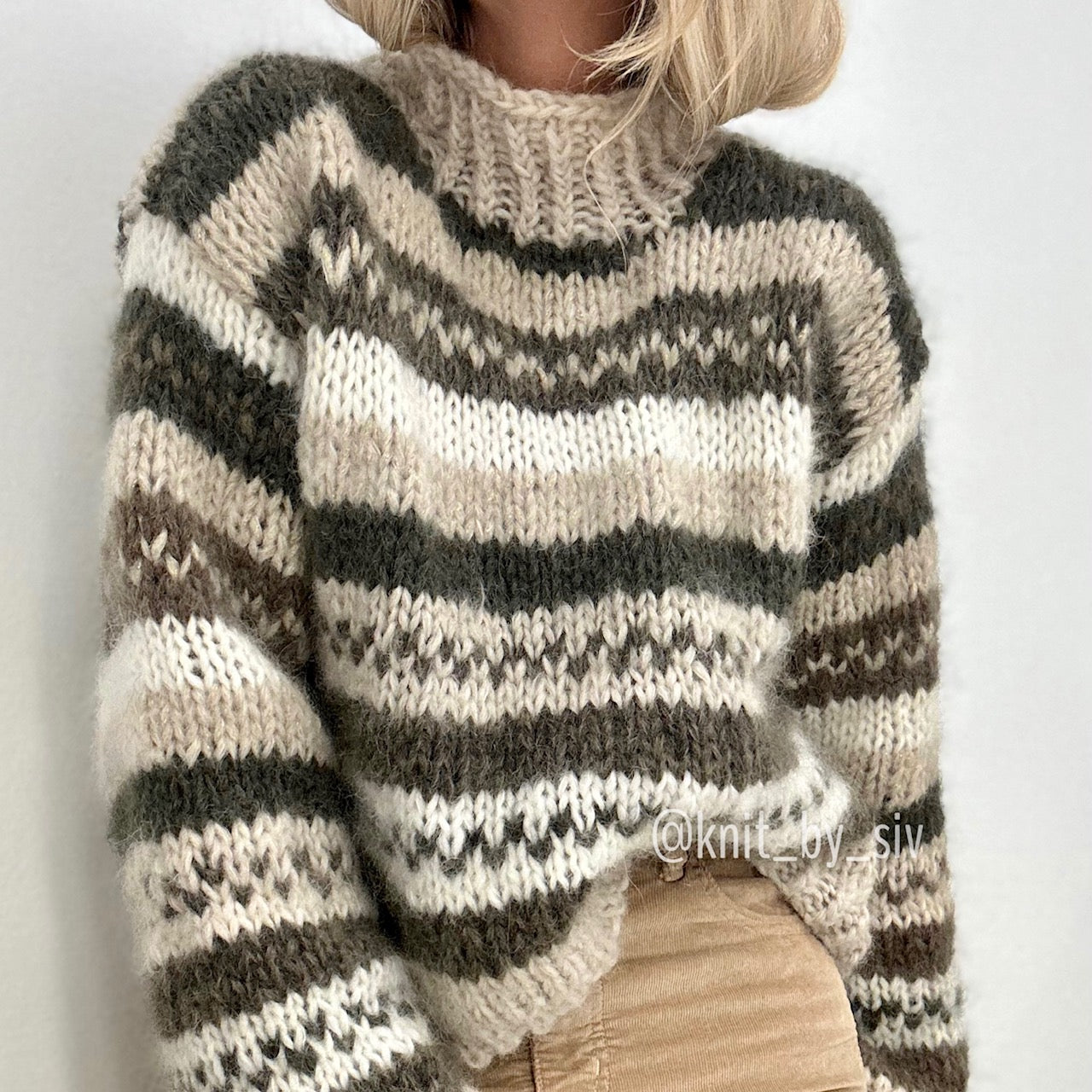 30% discount, My fall sweater with a hint of gold, alpaca version
---
This sweater is knitted in alpaca and mohair. On photo I wear size XS/S. The sweater is somewhat large in size, so check the desired width before ordering.
This is a short model, and if you want a longer sweater, you can knit more rounds with the same color after the ribb. 1 round is aproximately 1 cm. You can add a ball of Baby alpaca Air beige which has been added to the side.
Sizes : XS/S (M/L) XL/XXL
Length: 54 (56) 60 cm
Sleeves: Approx 45 (48) 48 cm
Width: 107 (120) 133 cm
Gauge: On needle 12 mm: 9 stitches=10 cm
Needles: Needle 10 mm and 12 mm, 40 and 80 cm
Sleeve length: 46-50 cm
Yarn quality: Baby Alpaca Air together with Ingenua mohair
Look under these yarns to see the contents of the yarn.
Currency in this webshop shop is NOK, Norwegian krones. Please read under FAQ for more information about postage and customs.